ESCALATION SERIES – COMMAND PACK 2 – ALPHA EDITION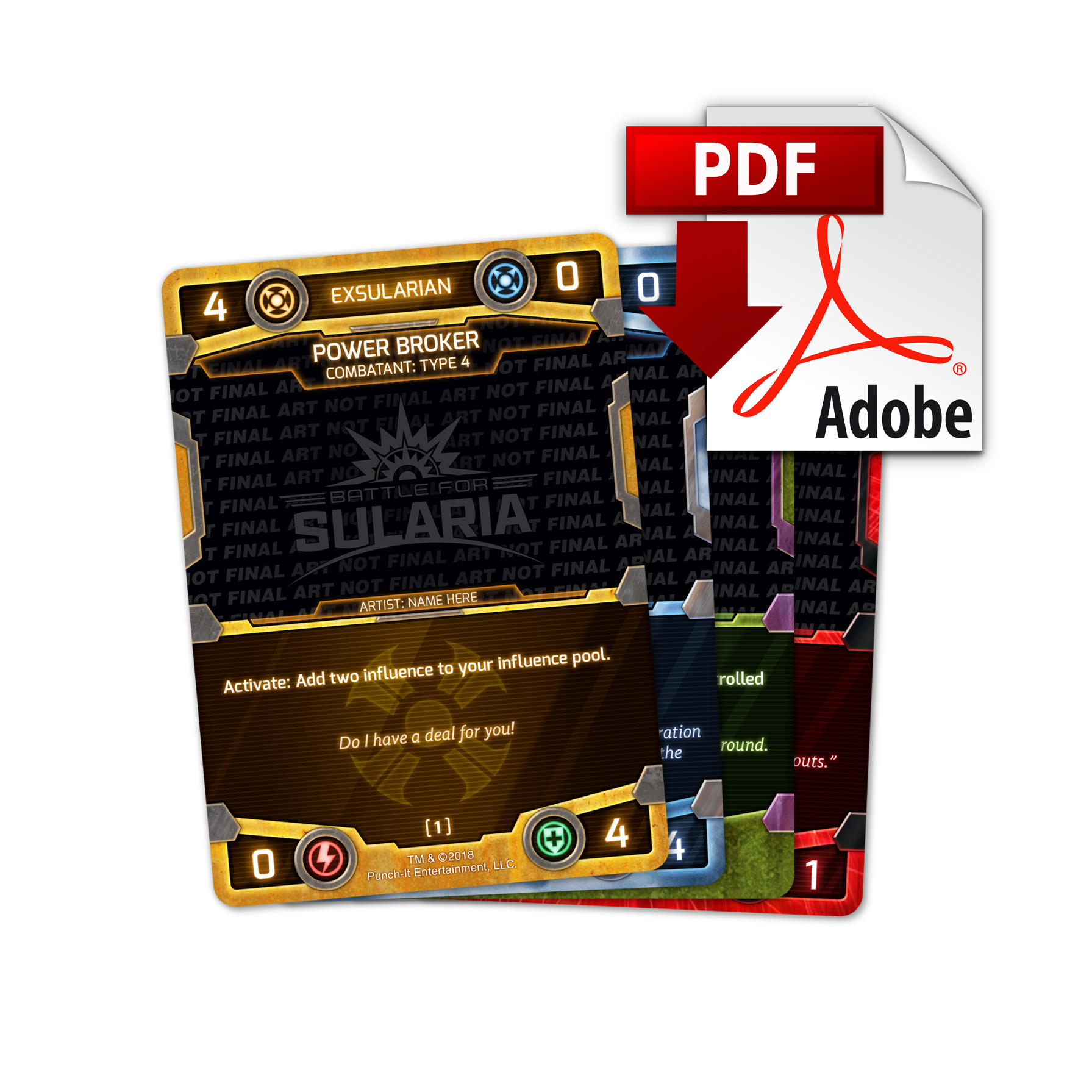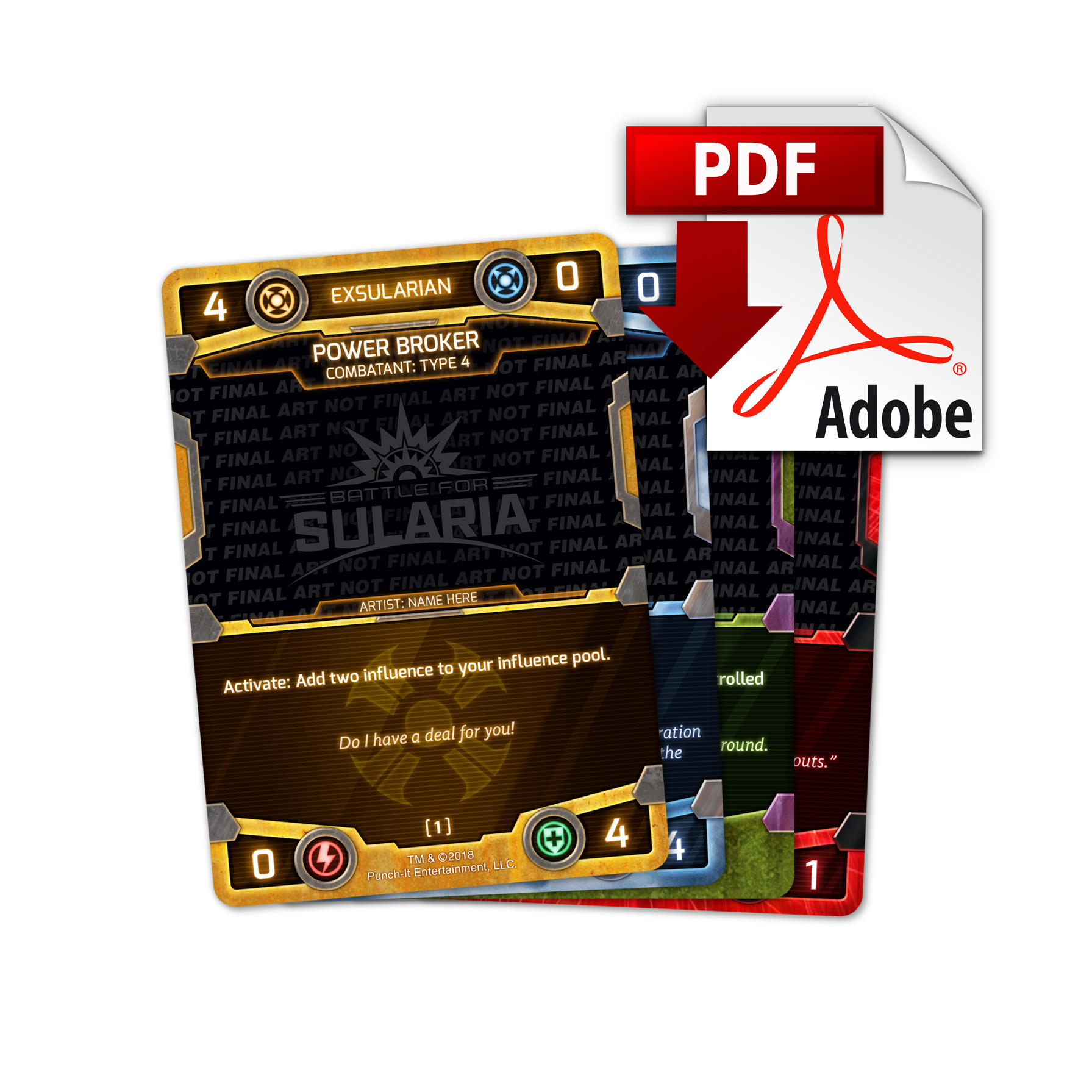 ESCALATION SERIES – COMMAND PACK 2 – ALPHA EDITION
Punch-It Entertainment is excited to announce the release of pack two of the Escalation Series. This Command Pack series includes 11 total expansion packs for Battle for Sularia: The Card Game. A Command Pack will typically contain 16 total cards and is made up of four new cards with a complete play set (four copies) of each card.
The Alpha Edition is a digital download print-and-play version, which is part of our new ongoing Alpha Program. Of course, since this is a digital version, players can print off any number of copies to test in their own play decks.
Alpha Edition Command Packs are released each month from February to November in 2018 and January to October in 2019 and beyond. During the course of a Command Pack release series, new mechanisms may be introduced. Therefore, we encourage players to review our updated rule book, the Learn to Play: Rules Guide – Alpha Edition.