REIGN OF TERROR "THE PROTOAN"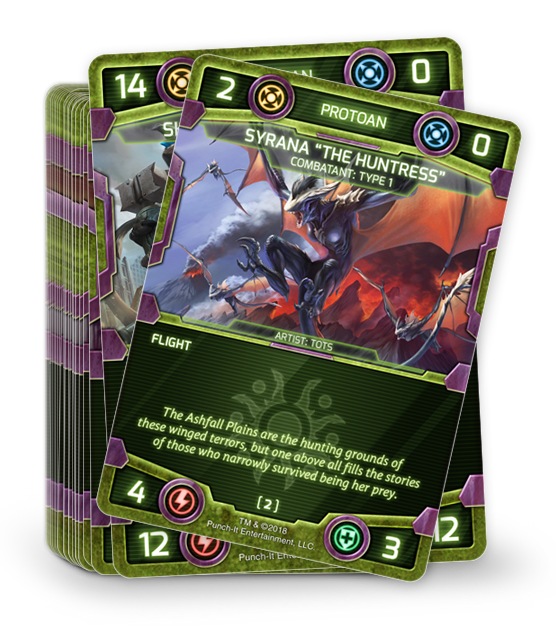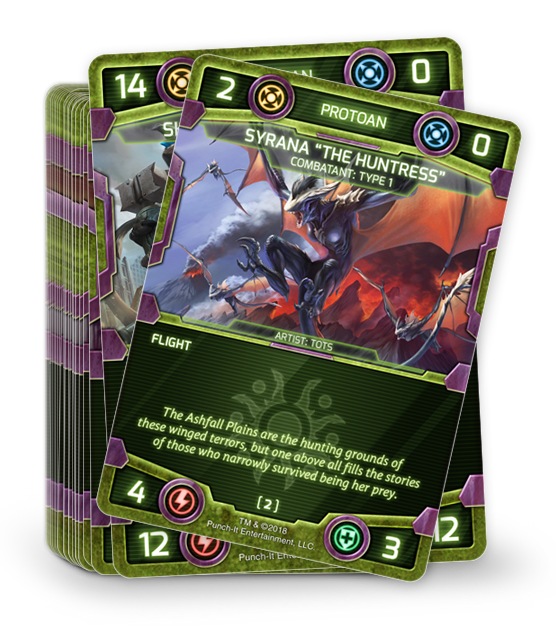 REIGN OF TERROR "THE PROTOAN"
Pre-Order today, this product will ship in early October. It includes Reign of Terror a Protoan faction pack for Battle for Sularia: The Card Game!
INCLUDES:
1 copy of the Battle for Sularia:
Reign of Terror - Faction Pack

25 Unique Cards

1 Play Set of Each card (100 copies in total)

4 copies of Terrorbite Token Card.
About the Faction Pack
Reign of Terror is a new Faction Pack for Battle for Sularia: The Card Game. It features the new Protoan faction and includes a starter deck as well as additional cards to customize your play deck.
Like all Battle for Sularia: The Card Game products, the Reign of Terror is an expandable and non-collectible card game release. Players can expect a full play set—four copies of each card—included in this Faction Pack.
New Keywords!
VIRUS/INFECTION
The VIRUS/INFECTION mechanism is a two-part ability. VIRUS is represented by counters that buff your Protoan combatants in some way. However, when those VIRUS counters are transferred—through various methods—to an opponent's combatant, they become known as INFECTION counters. As the name implies, infection is not a good thing for your combatants. If your combatants become seriously infected, they will die.
CHALLENGE
If a Protoan combatant has the CHALLENGE keyword, it can single out an opponent's combatant to defend against it. Whether through intimidation, mind control, or some primal subconscious response of the defender—it also doesn't matter if the defender is reset or activated—it has to defend. While this may seem like a good idea by the defender for whatever reason, it usually results in it being completely devoured.
HARDENED
In Reign of Terror, we introduce HARDENED as a keyword that is linked to sites, however, it's possible you will see this keyword on combatants in the near future. The ability is pretty solid, pun intended, as it prevents blast-through damage. So if you are familiar with the basic rules, you'll know how useful an ability like this will be in order to stay alive.
LAIR
Another new keyword introduced in Reign of Terror that can be found on sites is called LAIR. This keyword adds a new strategic dimension to the game by forcing the opponent of a Protoan player to attack specific sites. As long as a Protoan player controls a site with the LAIR keyword in their front row, their remaining sites are unable to be attacked!