THE GOOD, THE BAD, AND THE SAVAGE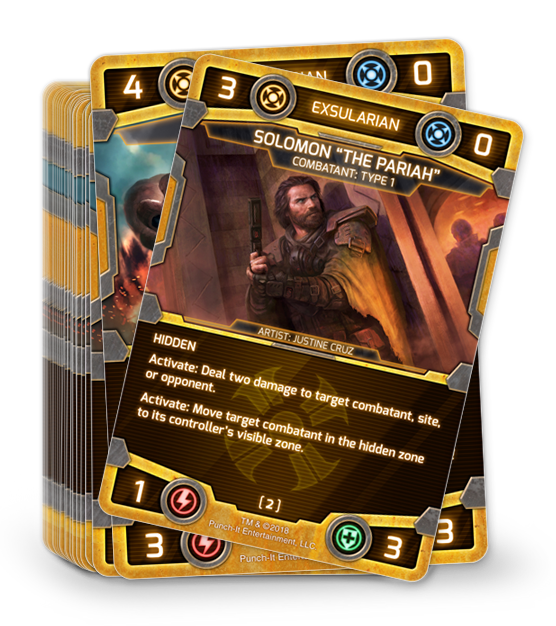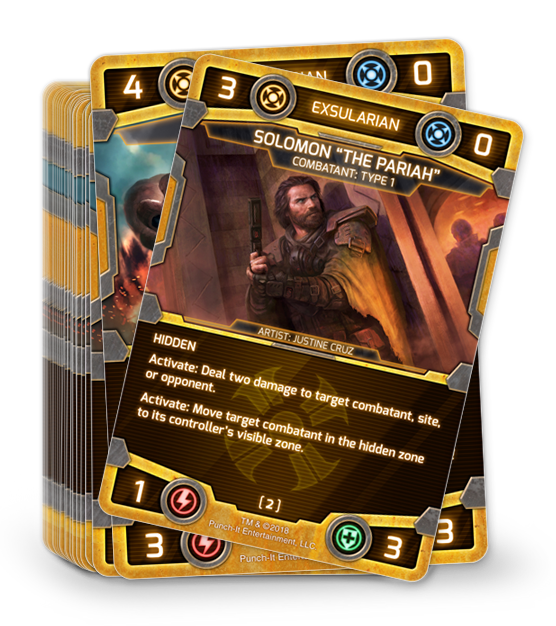 THE GOOD, THE BAD, AND THE SAVAGE
The Good, the Bad, and the Savage an Exsularian faction pack for Battle for Sularia: The Card Game!
INCLUDES:
1 copy of the Battle for Sularia:
The Good, the Bad, and the Savage - Faction Pack

25 Unique Cards

1 Play set of Each Card (100 total cards)
About the Faction Pack
NEW KEYWORDS!
PREEMPTIVE
PREEMPTIVE is a brand new keyword mechanism that allows a player to play their tactic card earlier than the printed threshold on the card. It is a situational mechanism that benefits the off-initiative player, i.e. the second player. By choosing to go second, tactic cards with PREEMPTIVE will have their threshold cost replaced by the numerical value printed after the PREEMPTIVE keyword. This can give the Exsularian player a very distinct advantage of being able to better react to their opponent's plays.
FURTHER EXPANSION OF EXISTING KEYWORDS!
BOUNTY, QUICK, AND BERSERKER
The Good, the Bad, and the Savage take the established keywords of BOUNTY, QUICK, and BERSERKER and dial them up to an entirely new level. Exsularian players will find their bag of tricks stacked and opponents will have to worry about how to play around those tricks.
ALL NEW CHARACTERISTIC!
Ruffian
Combatants with the Ruffian characteristic represent the criminal underbelly of Sularia. They are a vile bunch—cruel and deadly. Opposing battle commanders will learn to fear a mass of ruffians on the battlefield.