THE BATTLE BEGINS - FULL ART BOOSTER PACK (4-PLAYER DRAFT POD)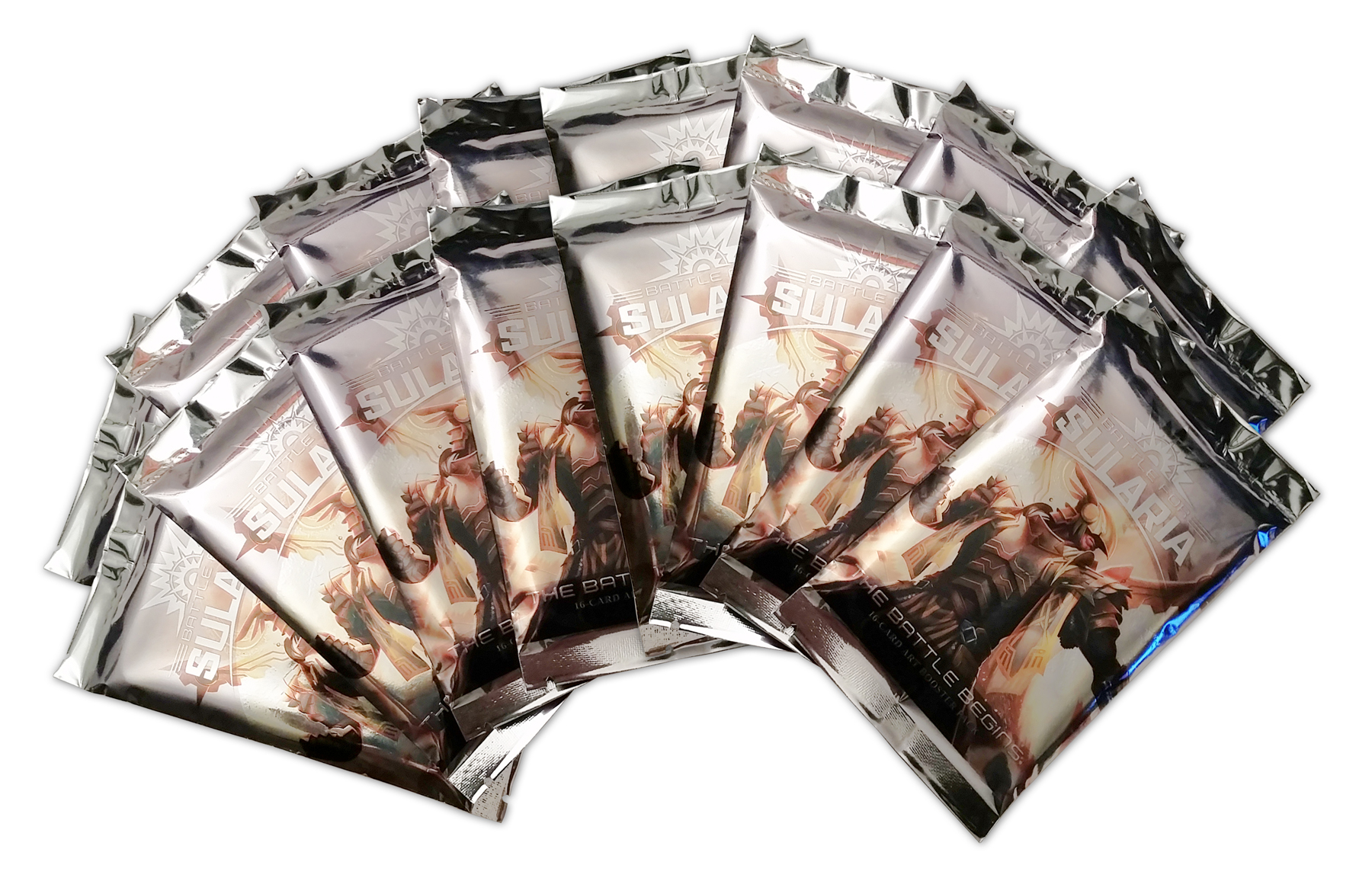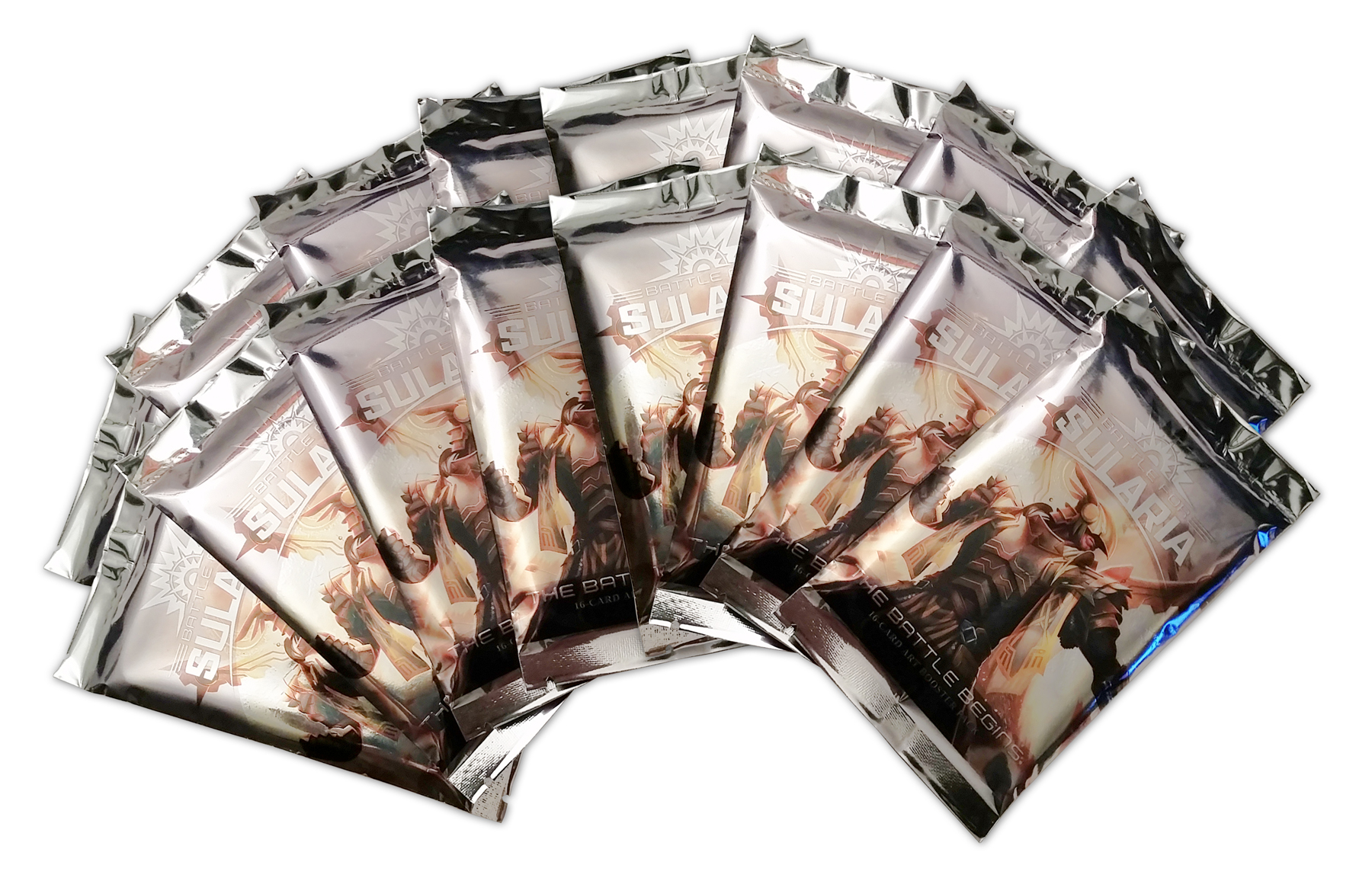 sold out
THE BATTLE BEGINS - FULL ART BOOSTER PACK (4-PLAYER DRAFT POD)
The Perfect Add-on for Your Battle for Sularia: The Card Game! Collection!
The Battle Begins: Full-Art Booster Pack contains 16 cards that are randomly distributed into each pack (see rarity distribution below). Each beautifully illustrated full-art card in the pack is a cosmetic-only upgrade of our first starter set collection (The Battle Begins and Blood, Profit, and Glory). These packs are must haves for anyone wanting to set their decks apart from the competition.

Each pack contains:
2 - Rare Cards (With a chance for 1 Ultra Rare)
4 - Uncommon Cards
10 - Common Cards

The 4-Player Draft Pod package includes 16 packs, and allows 4 players to randomly draft and play Battle for Sularia: The Card Game!

This is the perfect package for game night, an gives each player 64 cards to build a 40 card deck with. Mix and match the factions, and see what kind of crazy combo's and synergies you can build into your draft deck!